In the village of Izaourt, the brandon is split at the beginning of June, but it is not covered with straw. Instead, branches are collected during the year and lent against the trunk. The festival usually takes place on the first Friday after St. John's Day. Organized by the Village council, the festival committee, and the Izaourt community center, this event is a community event for the people of the village.
For more information: https://tourisme-neste-barousse.fr/site/la-tradition-des-brandons/
Email : mairie-izaourt@wanadoo.fr
Social media :
Tél. mairie : +33562992475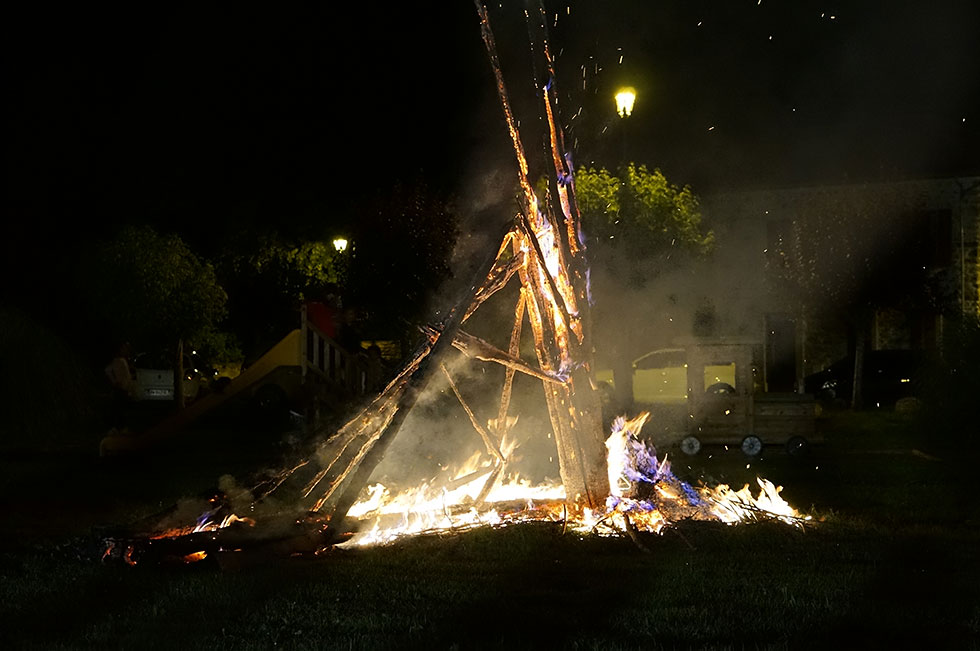 Burning of the brandon, June 25, 2016 © CC Neste-Barousse.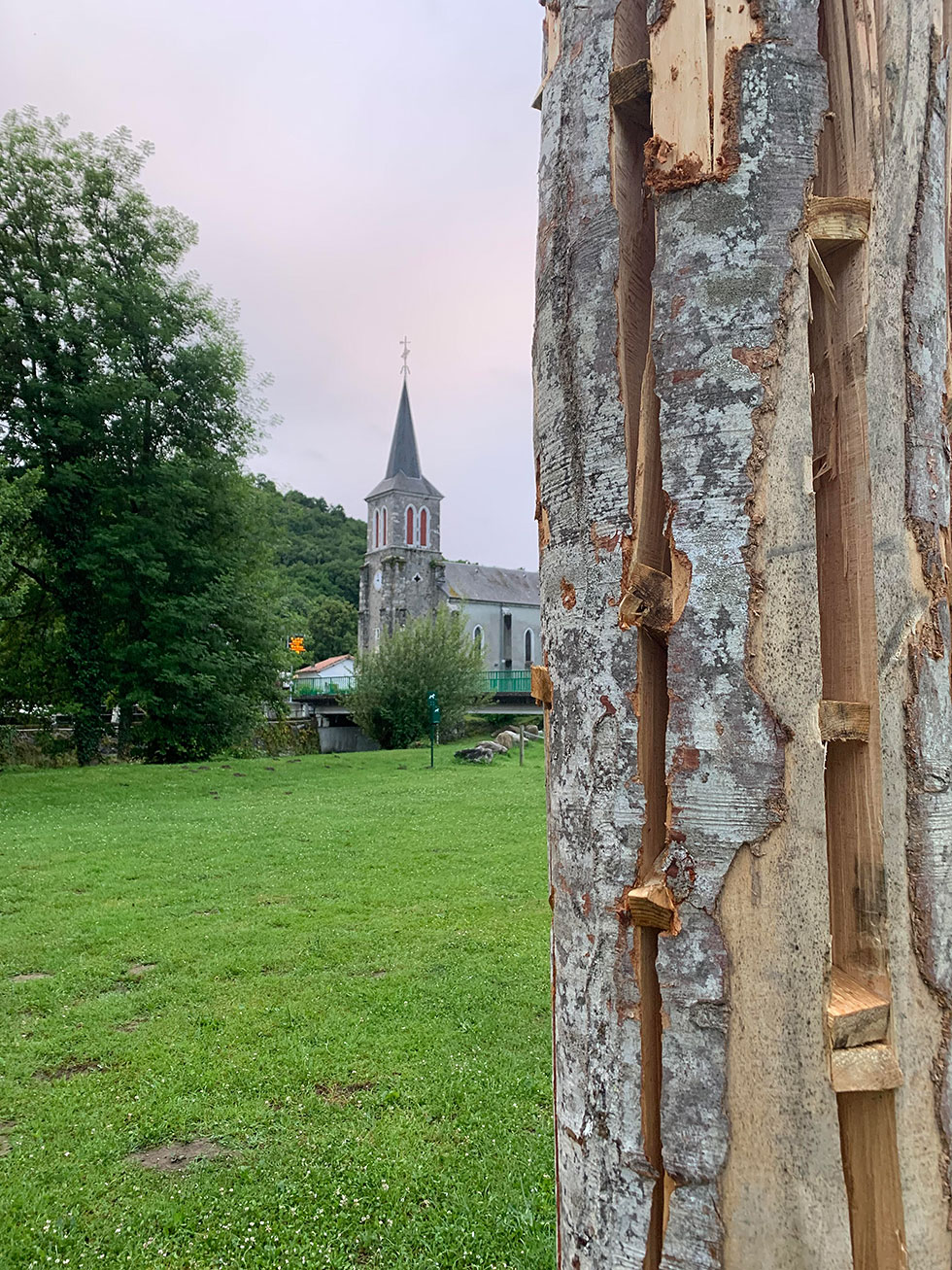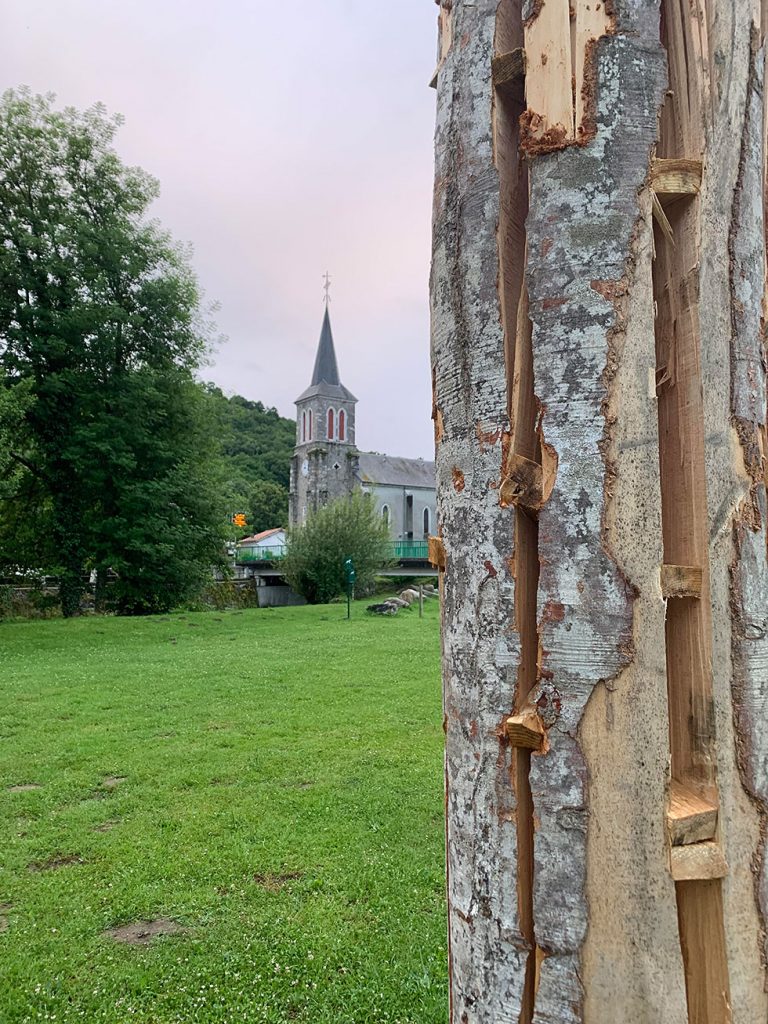 Brandon and Izaourt church, 4 June 2021 © Lucas Bayac/CIRDOC-Institut occitan de cultura.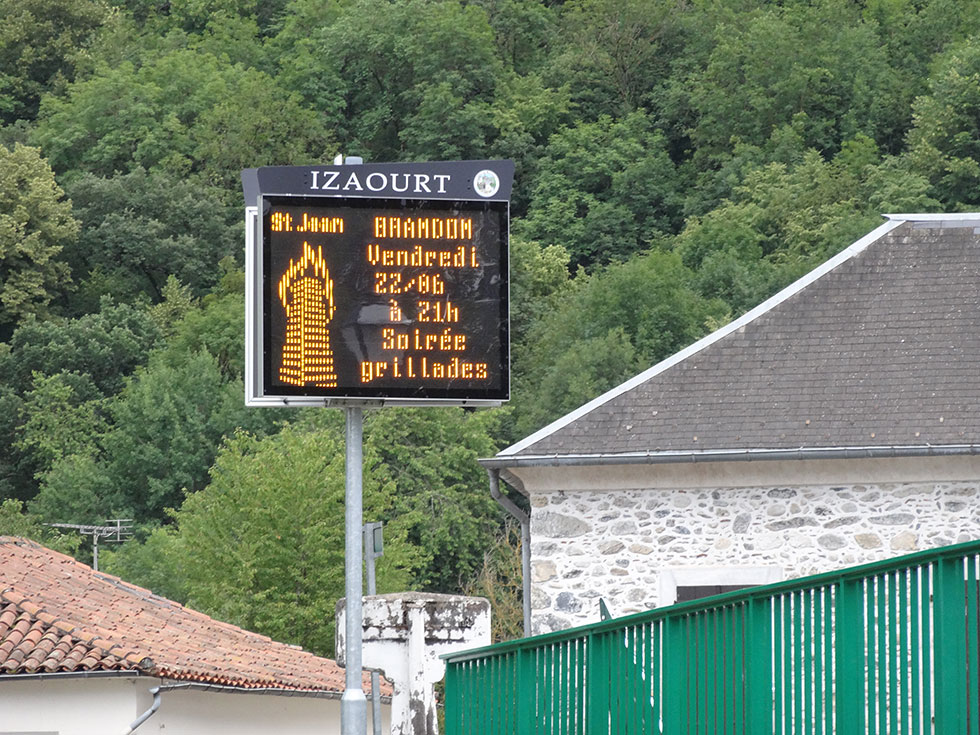 Poster advertising the Izaourt brandon, June 22, 2018 © Patricia Heiniger-Castéret.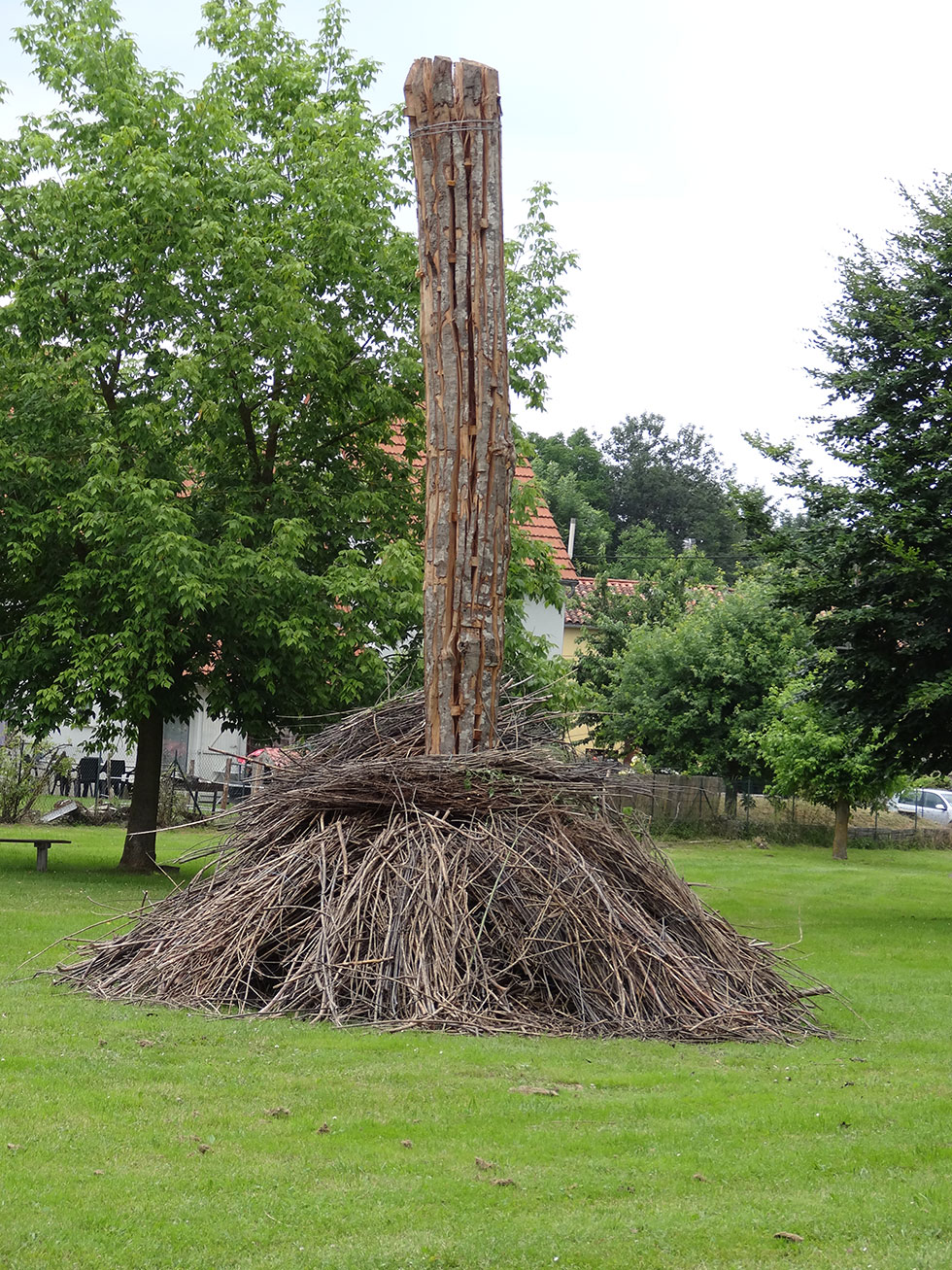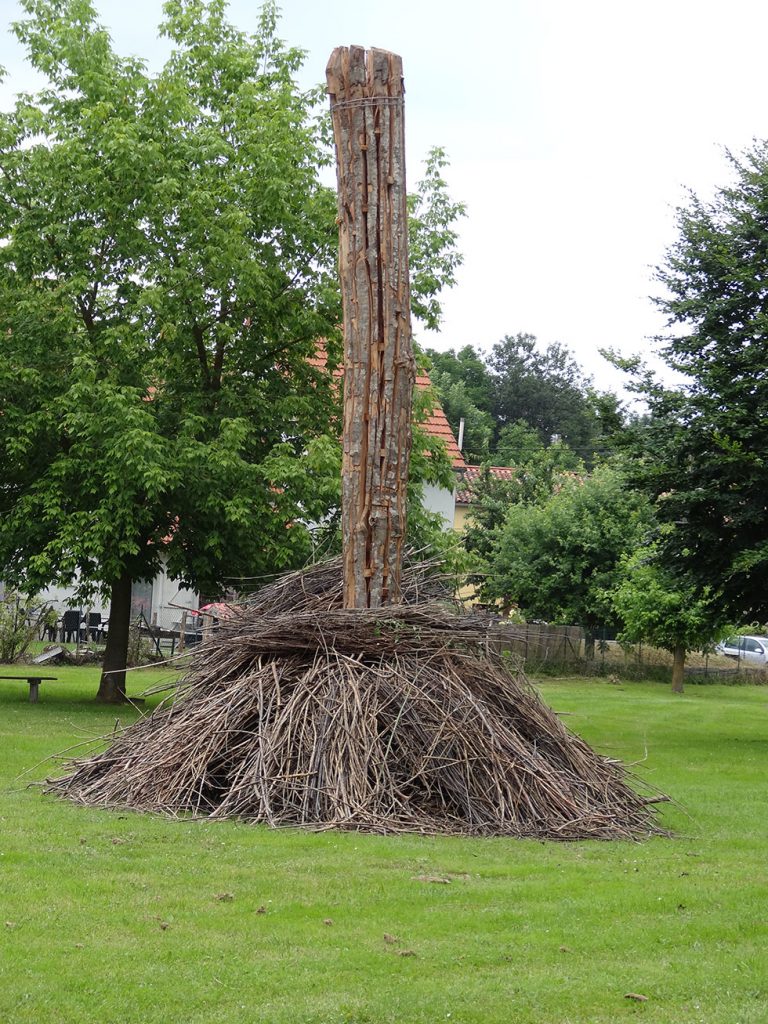 The brandon is set up and ready to be set on fire, June 22, 2018 © Patricia Heiniger-Castéret.