As others in Occitania, the festival in Les consists of burning a fir tree some 10 to 12 m tall in the village square. The importance of the festival is revealed by the fact is that there is a square in Les called Plaça deth Haro, in which the haro is kept standing throughout the year, setting the rhythm for the lives of the villagers. In fact, the cycle begins the previous year, the day of the Shasclada deth Haro, when the trunk that will be burned the following year is prepared. The new Haro is erected on Saint Peter's Day at the culmination of a procession led by the most recently married couples in the village, who crown the new Haro with offerings of flowers in the form of a crown, a bouquet, and a cross, symbols of fertility.
The traditional dance group, Es Corbilhuèrs de Les, accompany the parade with Aranese dances. Then the haro is erected in the square and there it will stay throughout the year. A week earlier, on June 23rd, the old Haro is burned in the town square. Once the trunk is blessed, it is set on fire and as the flames reach the sky, a group of young men burn the halhes torches. The torches are of great importance and are made of layers of cherry tree bark bound with wire. The younger participants swing them over their heads, scattering sparks to 'purify" the whole village. Once the halhes have burned out, the dances begin, with the local group dressed in colorful traditional dress performing traditional dances that include Es Aubades, eth Tricotèr, eth Cadrilh and the Balh Plan.
The night abounds with symbolism and popular beliefs, and is also a night of love, since many couples used to become engaged during the festival. The festival also represents Aranese identity, with music and dances and traditional gascon instruments that have been recovered thanks to the work of the group Es Corbilhuèrs.
More information : https://torismeles.com/eth-haro/
Facebook : https://www.facebook.com/EsCorbilhuers/
Instagram : #ethharo
Village Council : 973 647303
To find out more
Menetrier, B. (2017).  "Les Fêtes du Solstice d'Été en Aran et Cominges", Revue de Comminges et des Pyrénées Centrales, nº133,  357-369.
Montoya, Jép de (2017). "Rites e mites ancestraus", Tèrra Aranesa, nº14, 107-114.
Photos and videos
TV3 Burning of the Haro, 2019
https://www.ccma.cat/tv3/alacarta/el-foraster/el-moment-mes-emocionant-del-foraster-a-les-la-crema-deth-haro/video/5967909/
The Haro
https://www.youtube.com/watch?v=T69hf9tS_as&t=25s
Burning of eth Haro 2014
https://www.youtube.com/watch?v=oRlTjKdWAPA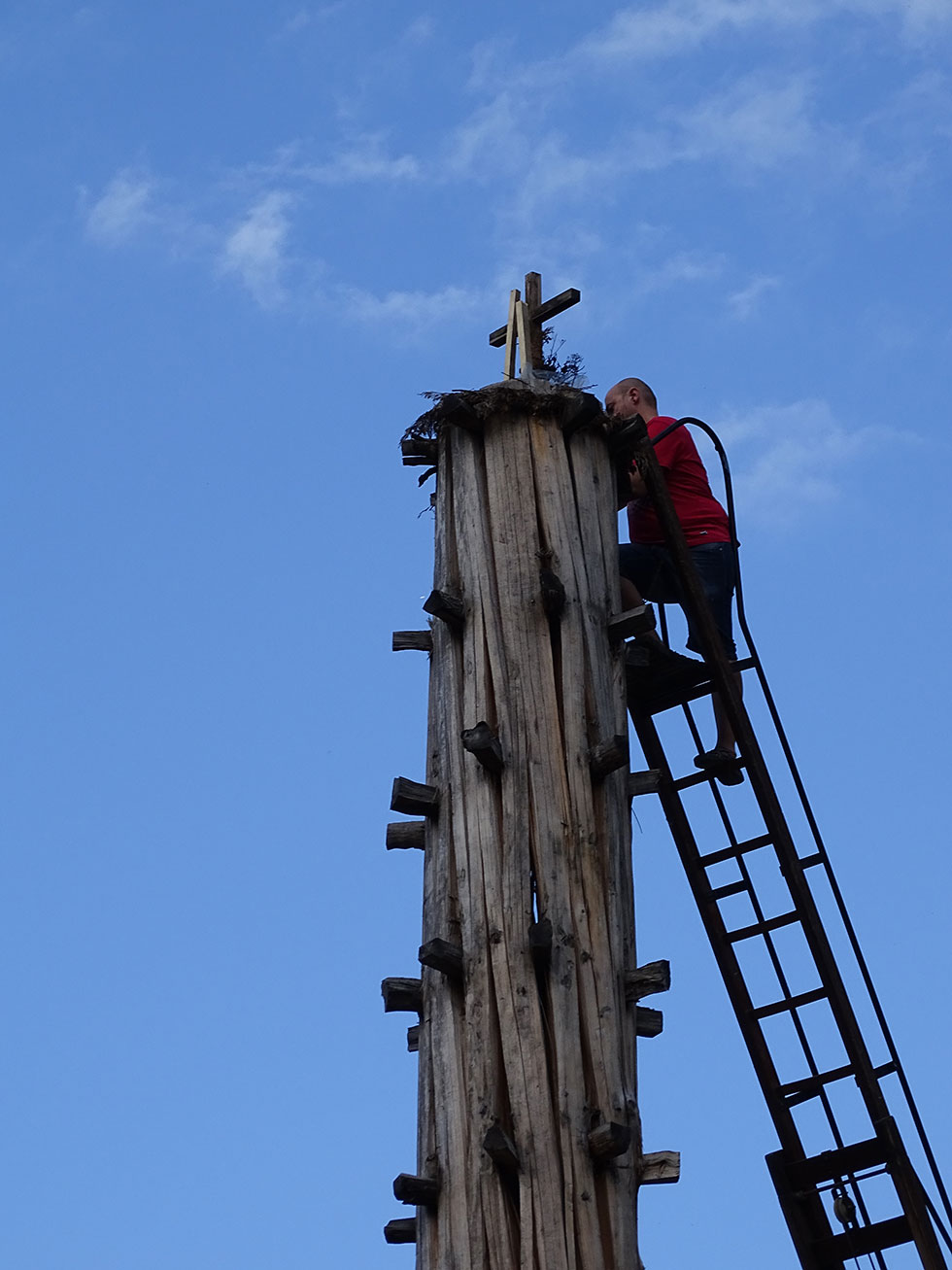 Erecting the new haro. Les, 2018. Photograph: Mathilde Lamothe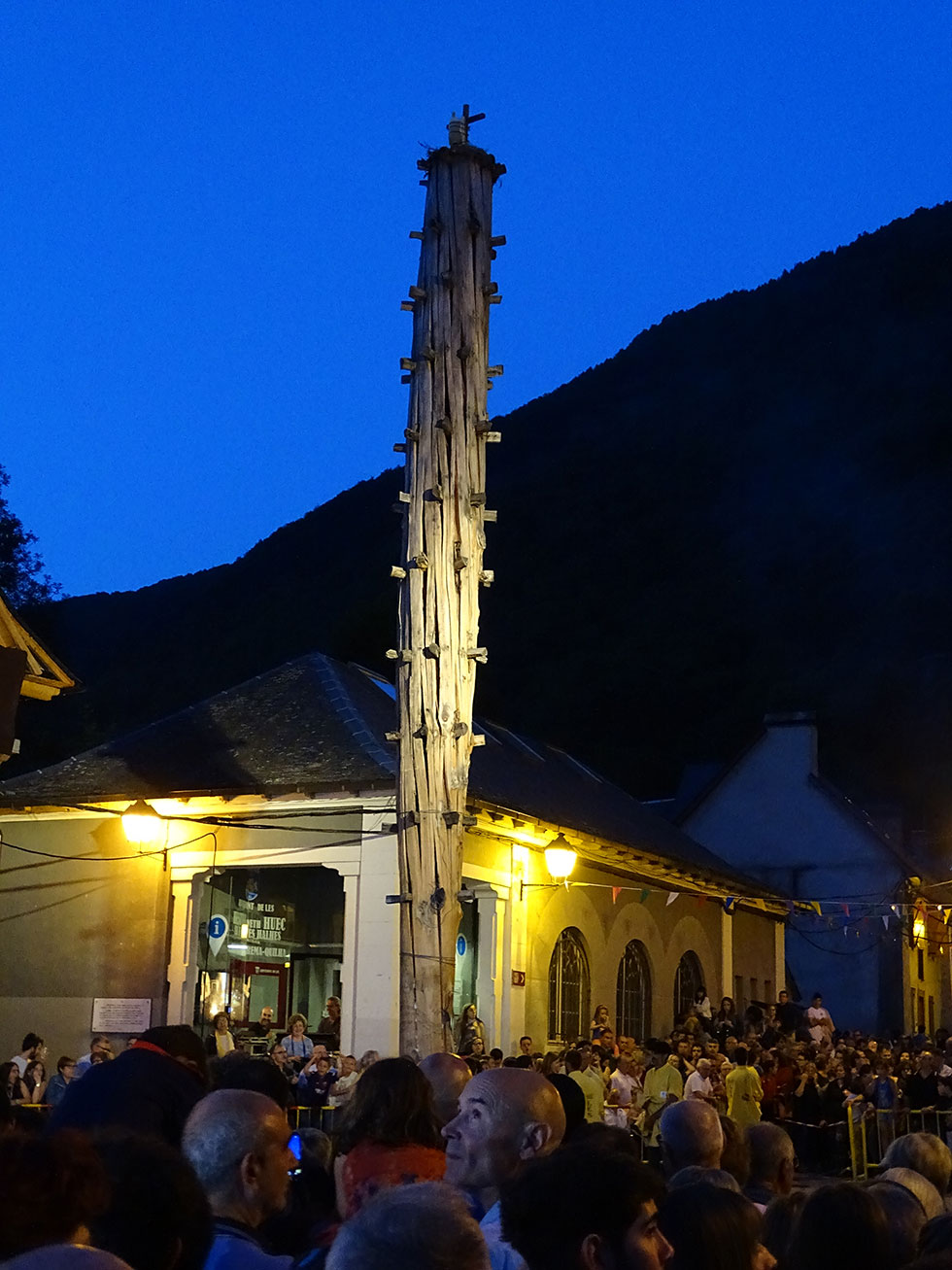 The haro, ready for burning. Les, 2018. Photograph: Mathilde Lamothe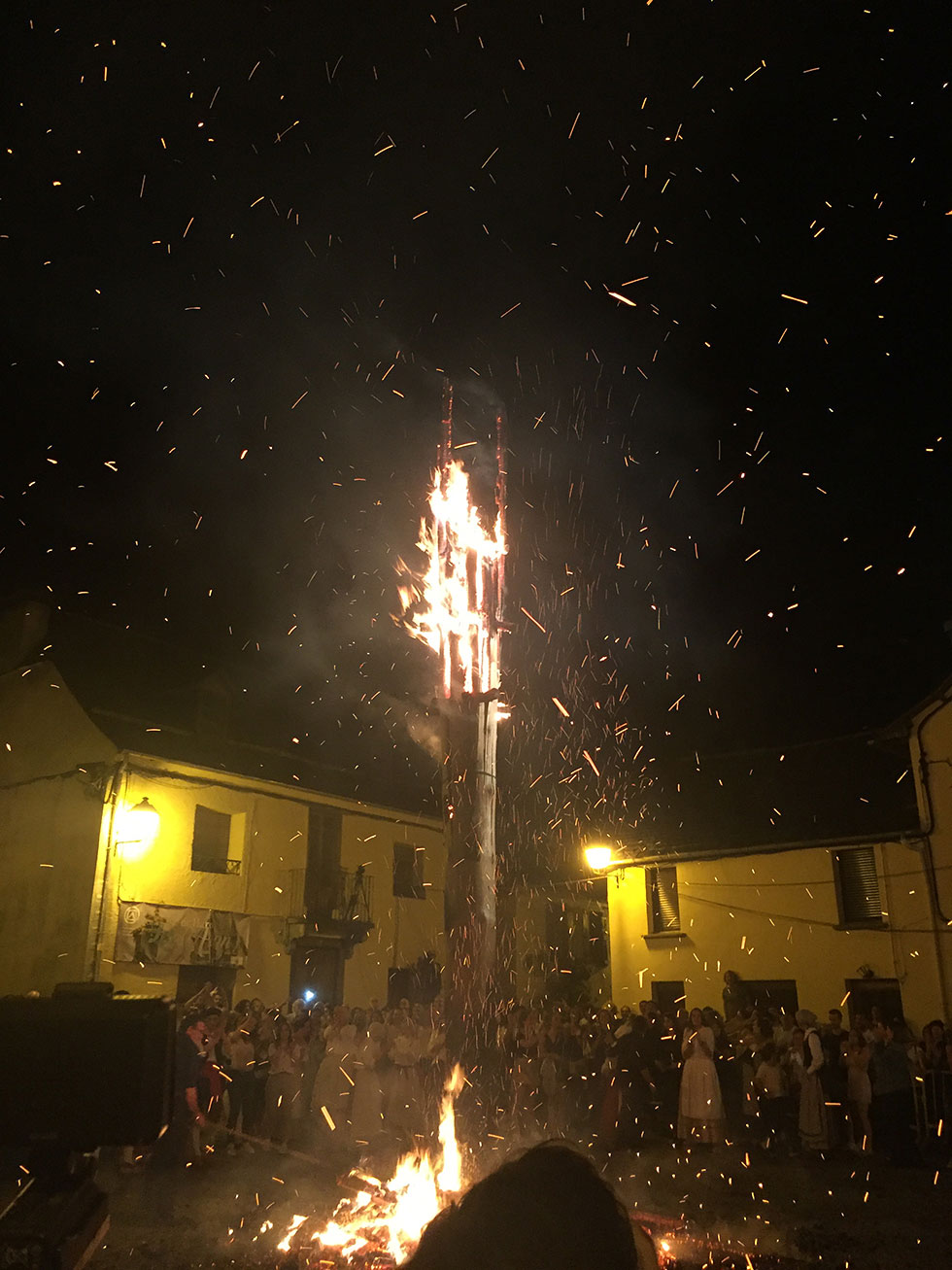 Burning of the haro. Les, 2019. Photograph: Xavier Roigé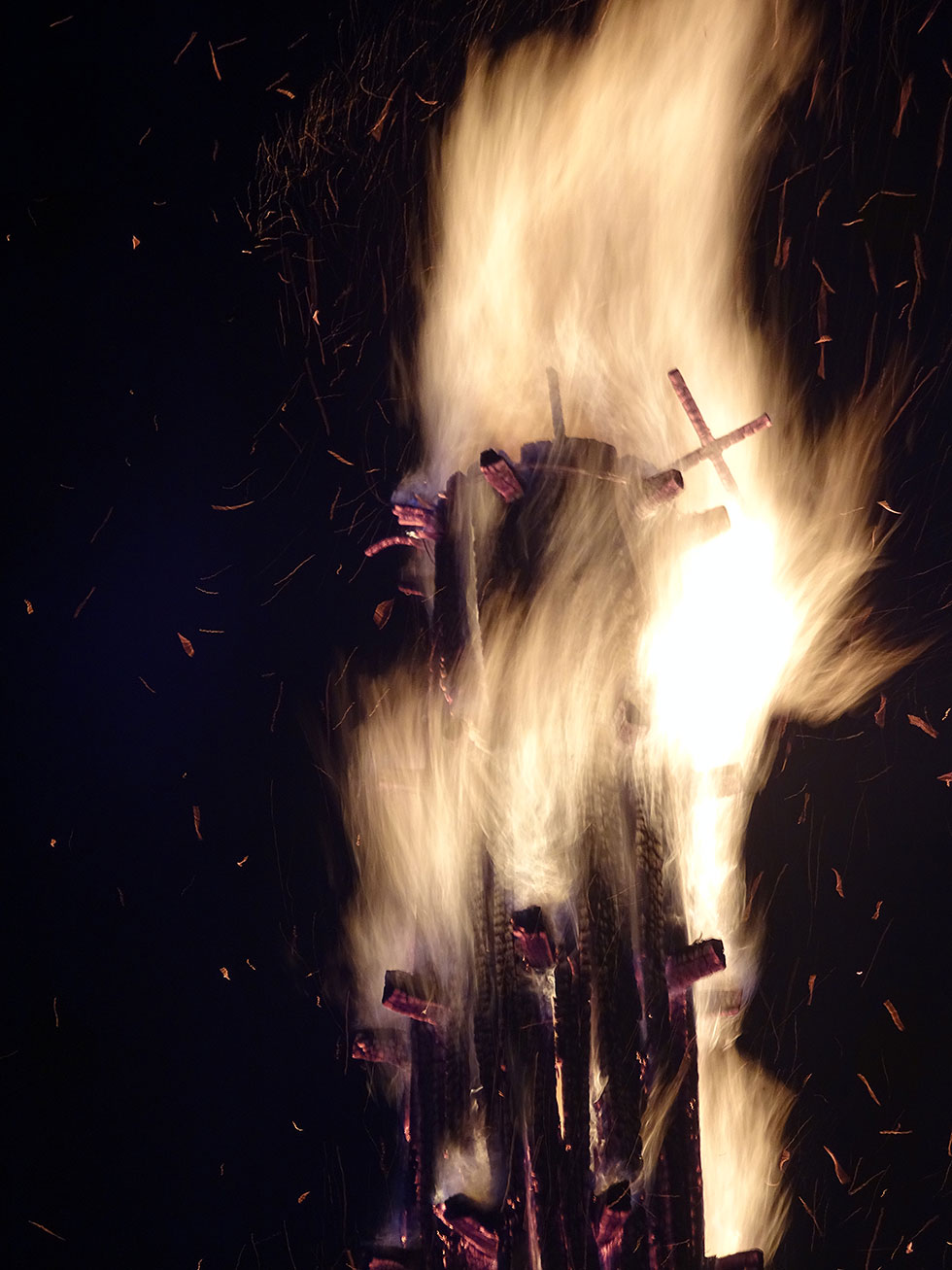 Burning of the haro. Les, 2018. Photograph: Mathilde Lamothe