The Saint John's Eve brandon in Moustajon is usually organized by the Moustajon Festival Committee, which was up for reelection in 2021.
For more information : https://cc-pyreneeshautgaronnaises.fr/decouvrir/patrimoine
Email : communemoustajon@wanadoo.fr
Social media : Comité des fêtes de Moustajon – https://m.facebook.com/1440995945925890/photos/a.1447061245319360/1968530236505789/?_rdr
Tél. mairie : +33561792157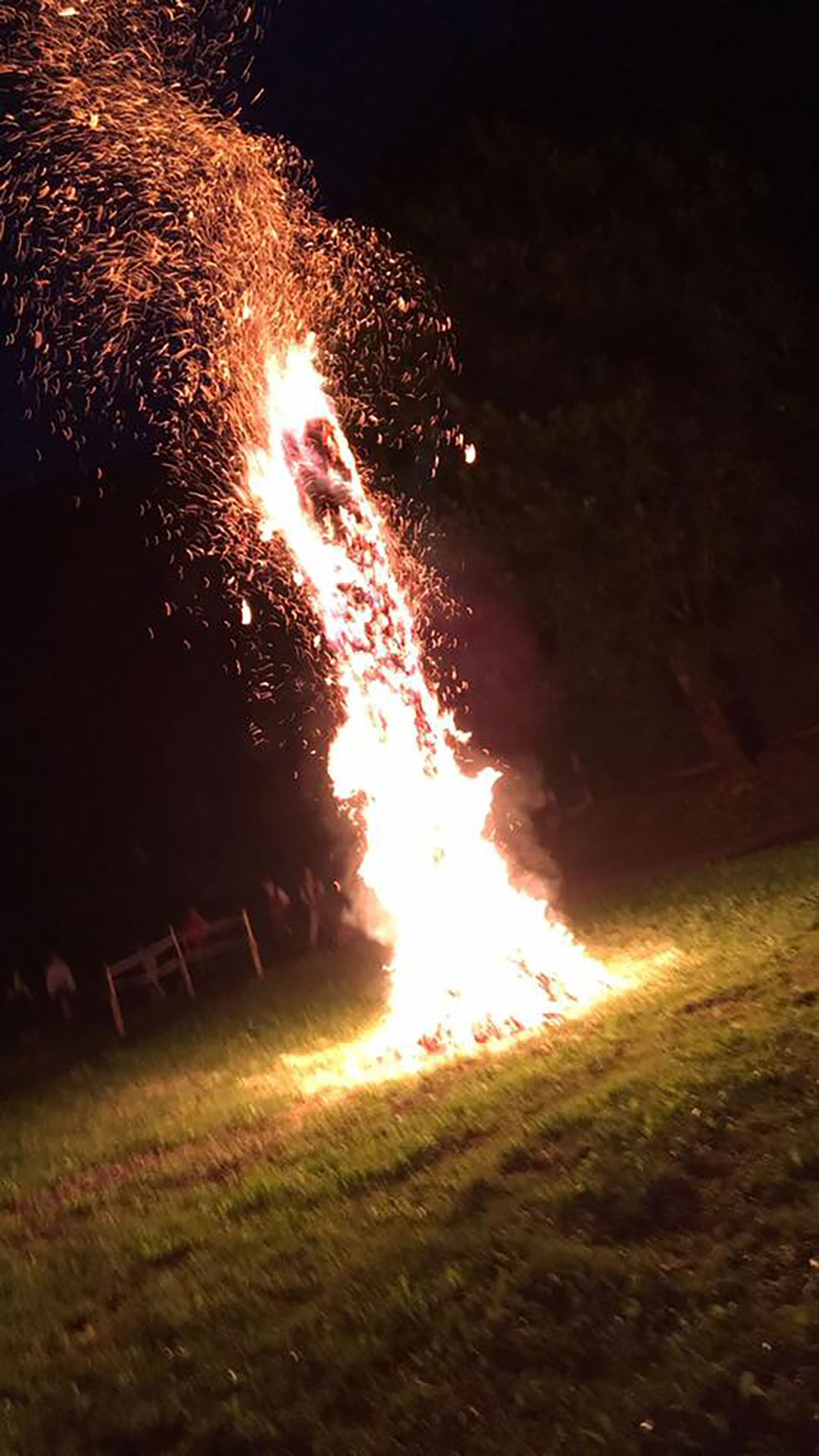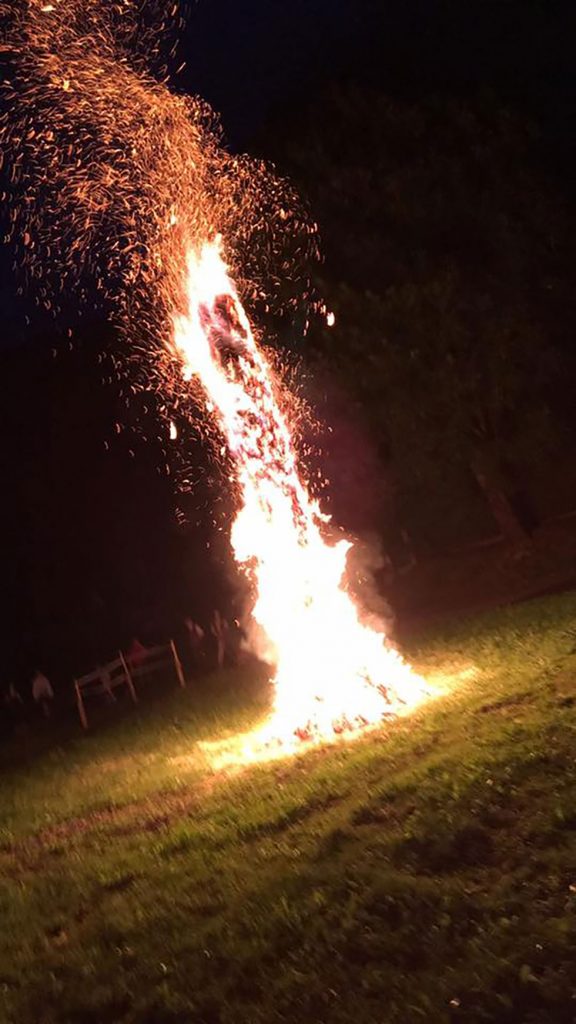 Burning of Moustajon brandon, 2017 © Committee of the festivities of Moustajon.
Video of the burning of the brandon 2018 on https://www.facebook.com/1440995945925890/videos/2540899859268821